Available in Multiple Colors
This electronic piggy bank comes in various pretty colors, including gold, silver, red, pink, blue, etc. This realistic ATM savings bank can be used as a cute home decoration. It is the ideal choice for children's birthday, Christmas, and back to school.
High-capacity: Can store 600 pieces of coins or 100 pieces of paper money. interesting & funny, a must item for child or gifts, greatly help your child to develop a good habit of saving money.

Automatic Roll Money: Put the paper money on the scroll, it can be rolled into the machine automatically.(But please notice it doesn't work if the paper is too old or too soft).

Password Safe Cash Box: Enter the 4 original password(default: 0000, Changable passwords as you like), the green light will be on, the ATM can be opened. If you enter the wrong password, the red light will turn on and the sound of "PLEASE TRY AGAIN" will prompt you (you can't open it, if the password it's wrong)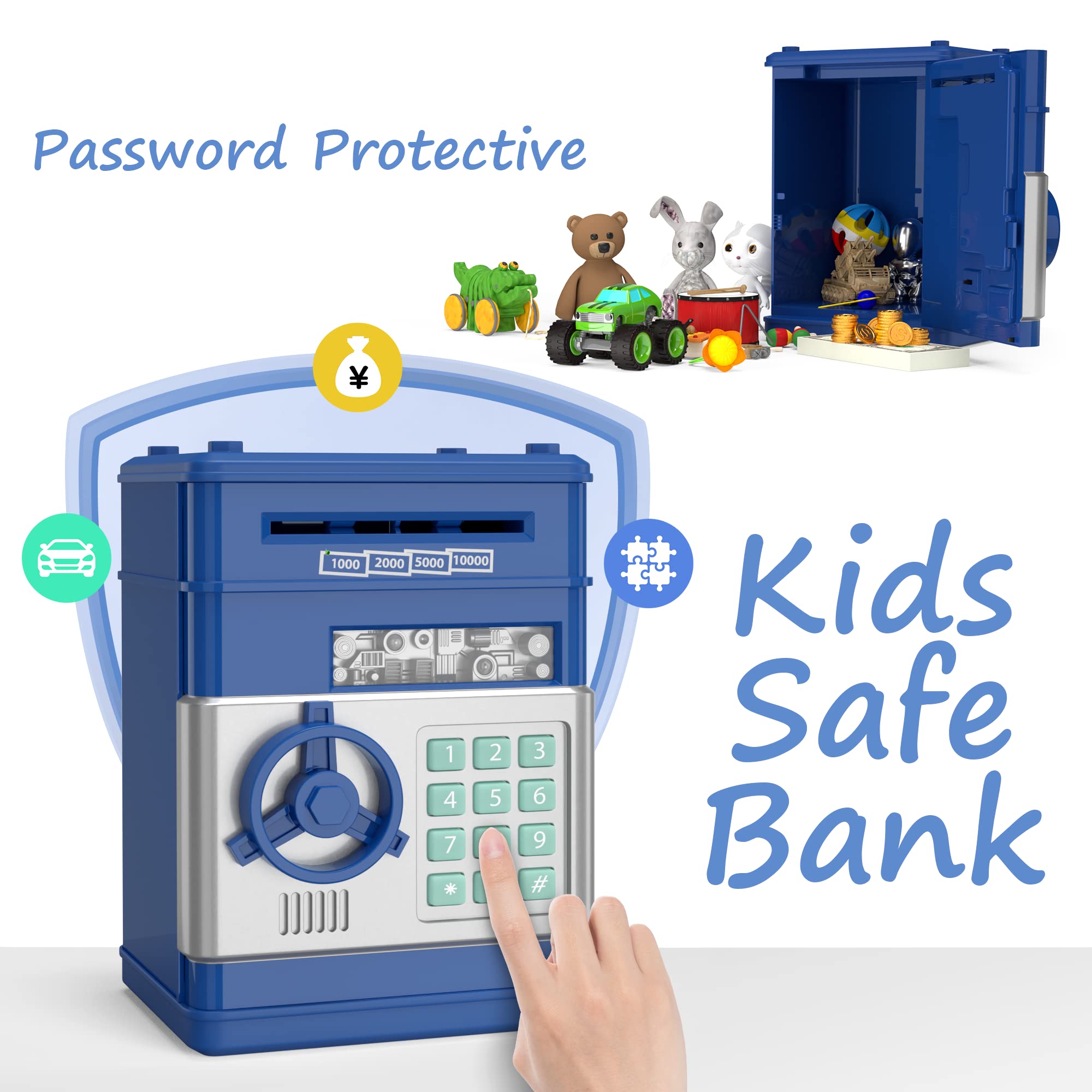 Environmental protection materials: It use environmental ABS plastic, No odor, anti-aging, durable, adults and kids all can use it, large capacity, can help adults hold some private small items.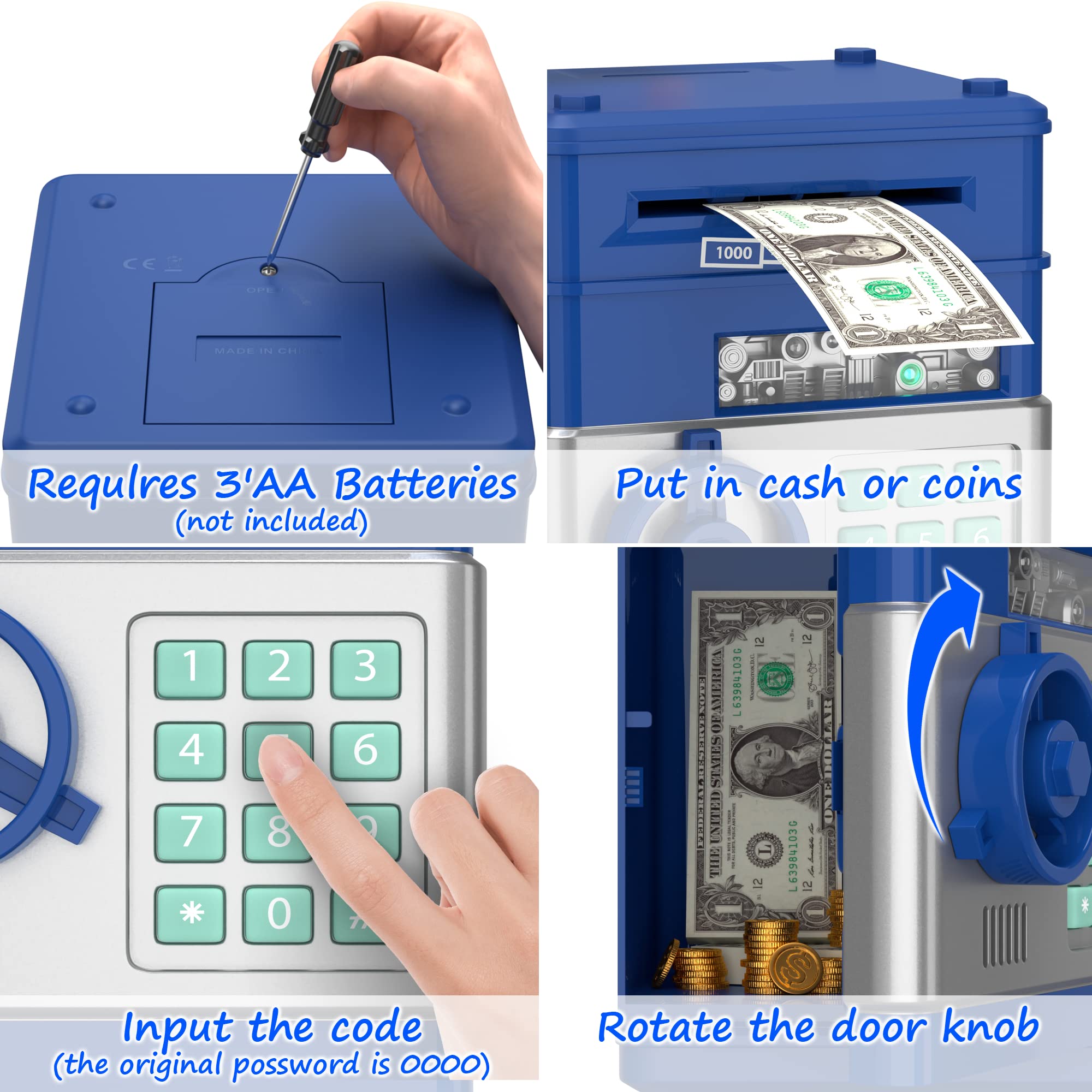 Improve the Child's Property safety Consciousness: It can be used to store toys, jewelry, baseball cards, etc. insert coins into the top of the money bank and you insert bills into the side,just use the safe as a piggy bank.
Usage:
1. Please use a new battery recommended for the size and specification required for the money box
2. Do not mix new and used batteries.
3. Do not mix with other batteries; you can not use alkaline batteries.
4. Periodically check the battery after years of usage because the chemicals leaked from batteries can damage electronic parts.
Product instructions:
1. Install your ordinary 3 AA batteries. Enter the four-digit passwords (default 0000);
2. Green lights on; rotate the knob clockwise to open the door.
Note: If you enter the wrong passwords, the red light will be illuminated and remind you, "please try again."
How to change password:
1. Enter the current password (default 0000) to open the safe door. Press the "*" button, green light, and red flash.
2. Input 4 new passwords in 15 seconds, according to the "#" confirm new password storage. Two lights stop flashing.
3. If the new password is not entered in 15 seconds, the program will stop and must be restarted. Release the "*" button and close the door.
Note: If you forget your password, you can remove the battery and Install the battery after 5 minutes; the password returns to the original code: 0000, then you can reset your password again.
Specifications:
Material: PLASTIC
Commodity size: 13.5x12x19 CM
Color: gold, blue, silver, red, rose, Red, Pink, grey/blue, White, black
Powered only by: 3*AA battery(not included)
Package included:
1 x Money Box