Are you looking for a way to relief the pain and swelling in your feet without spending a fortune on expensive treatments?
A complete pain relief solution — targets key points on the soles of your feet with ELECTRICAL MUSCLE STIMULATION.
Do You Suffer From Horrible Pain In Your Legs And Feet?
If you're reading this chances are either you or a loved one is paying the price for a life spent on your feet – suffering horrible and debilitating pain, discomfort and swelling.
Perhaps it's the result of regular physical exercise?
Maybe you're recovering from an injury or operation?
Or it might even be the result of an underlying health condition such as diabetes, arthritis or sciatica?
The result? Chronic, persistent pain and swelling keeping you off your feet, exhausted, sleep deprived and in a state of discomfort.
You have the opportunity to change this all. The EMS Regenerating Foot Massager from Beelo eliminates pain, swelling and discomfort in just 10 minutes a day.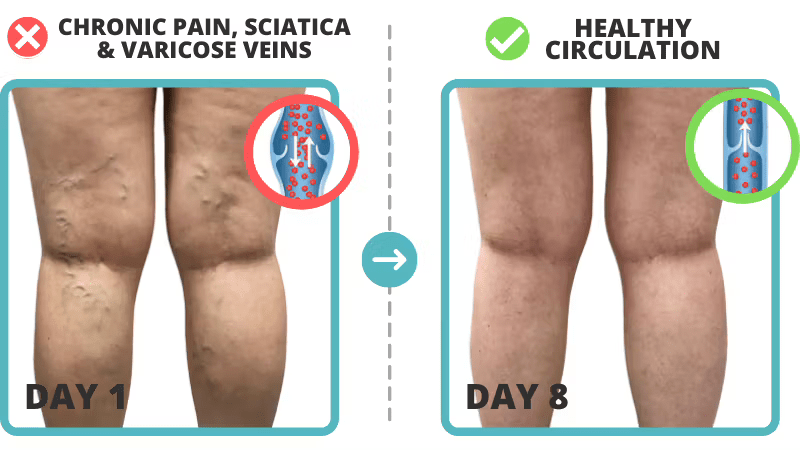 EMS Treatment: Reduces Fatigue & Improves Blood Circulation
The foot massager stimulates acupuncture points that gives several benefits to the body such as pain reliever, increases blood circulation, relaxation, and more.
The feet will benefit from a general massage, where it reduces muscle tension, and fatigue.
Electric Muscle Stimulation (EMS), as known as neuromuscular electric stimulation (NMES) is the elicitation of muscle contraction using electric impulses.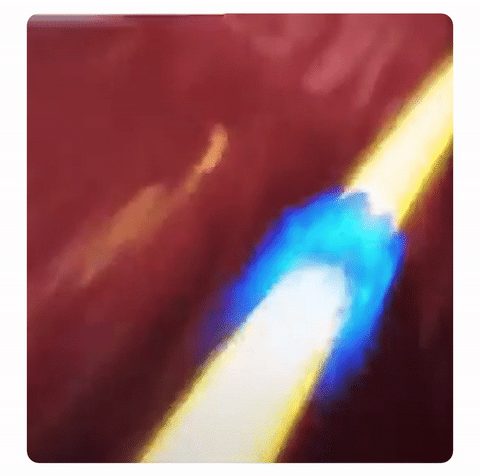 Remove Cellulite Lumps on Leg and Thigh area
You won't believe how amazing this massager works to Facilitate Better Blood Circulation and Remove Cellulite Lumps on Leg and Thigh area. If you sit at a desk all day long, this foot massager provides you a complete relief.
— Adjustable frequency and intensity to meet your expectations
6 Modes – To meet your different massage needs, intelligent simulation artificial massage techniques according to personal preferences and physical stress can be freely combined.
18 Adjustable intensity – Directly stimulate the acupuncture points, slow down physical and mental fatigue, improve sleeping.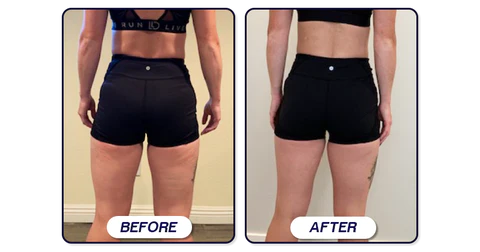 What Makes The EMS Regenerating Foot Massager SPECIAL?
Instant Relaxation – Provides a pleasant relaxation after a hard day at work
Better Blood Circulation – Sends small pulses through the feet and lower legs to stimulate the muscles for improved blood circulation eliminating swollen legs and feet.
Non-invasive Pain Relief – Relieves tension, pain, and long term exhaustion through feet by targeting the natural acupressure points.
Overall Health Benefit – Improves metabolism to help in weight loss, stimulates sweat secretion, reduces fatigue, aids sleep, and improving posture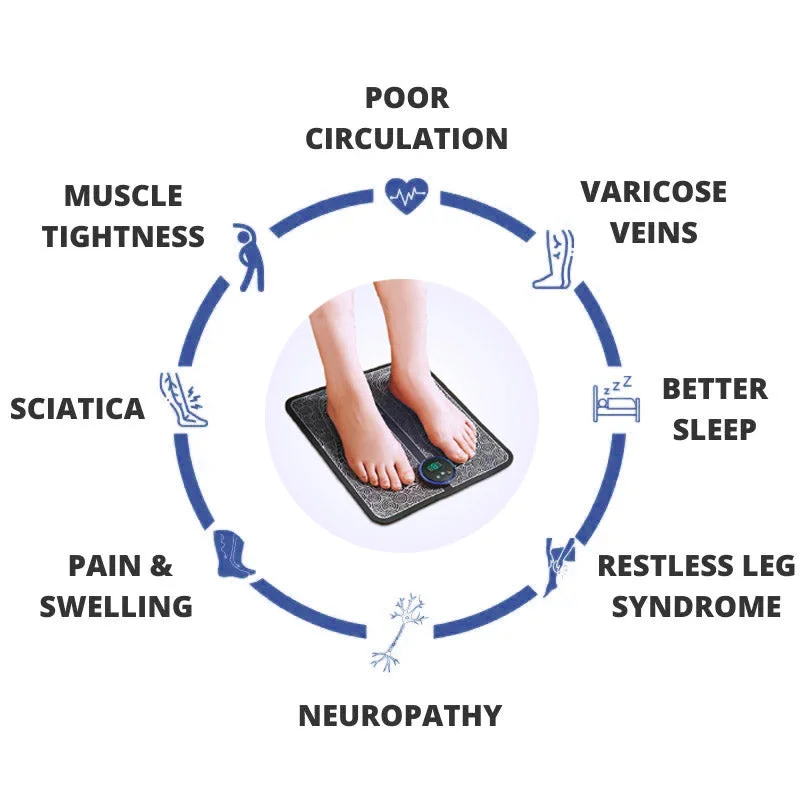 Easy To Use
After a long day of hard work or even simply pressing your feet in a pair of uncomfortable shoes, Just 15 minutes per day can be your life saver to provide you a complete relaxation and help you maintain healthy leg circulation, provide fast-acting relief from swollen legs and feet and ease tired, aching legs.
1.STEP ONE: Attach the operator device to the foot mat which uses 3 buttons to control different functions.
2.STEP TWO: Place both feet on the carpet, press the " + " button or "-" button to turn on the device and adjust the intensity. Press " M " to switch the modes.
3.STEP THREE: You are ready to erxperience the clinic-like massage at your own space. Use for 10-15 minutes a day, 3-4 days a week for effective results.