Zipper broken? No problem!
With this easy-to-use Fix zipper you can repair split zippers, broken sliders and up to three missing zipper teeth! For jeans, pants, coats and more.
DETACHABLE DESIGN
No tools, no need to remove wires, quick installation and use.
Instantly solve the "zipper troubles" in life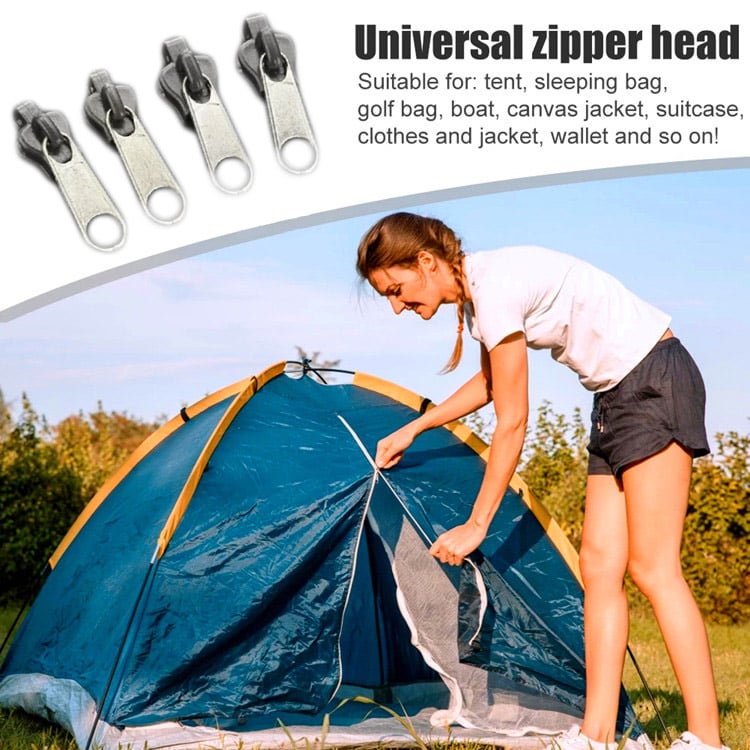 Find out quickly if this product is right for you?
We use it in 99% of common zipper situations
It is suitable for all zippers on the market, including but not limited to reverse and invisible zippers, etc.
Won the German ISPO Gold Award
2016-2017 Gold Award for two consecutive years
Nickel-plated material
High hardness, anti-corrosion, don't let a bad zipper delay your entire equipment and trip!
FEATURES:
DURABLE & PRACTICAL – Universal Sizes. Works on most common zipper mishaps including split zipper tracks, broken sliders and up to 3 missing teeth. It fits for jeans, skirts, golf duffle bags, sleeping bags, purses, jackets, suitcases, tents, etc.
A VARIETY SIZES OF ZIPS – Containing a variety sizes of zips you are sure to find the perfect match to carry out a repair.
SAFE MATERIALS – Made of PH.
MODERN DESIGN – Can be started in the middle of a zipper, zips forward and backwards. Easy to install. No tools required.
SPECIFICATIONS:
Color: BLACK AND SILVER/BLACK
Size: 1.3 x 3.6 x 1.1 cm (L)/ 1.3 x 3.4 x 1 cm (M)/ 1 x 2.8 x 0.85 cm (S)
PACKAGE INCLUDED:
2 * big zippers
2 * central zippers
2 * small zippers
1 * Instructions for use
VIDEO