An At-Home Solution To Saggy Skin
Did you know that your neck will typically be the first place to reveal your age. Your neck and body are frequently subjected to excessive sun exposure and other harmful environmental elements but rarely get as much treatment as they should.
That's why we made the GlowGlam™ Face and Neck Lifting Massager, a professional-grade red light therapy for your skin, right from the comfort of your home.
How It Works
1. Activate the device and select the mode
Turn on the device and select between the 3 Modes according to your requirement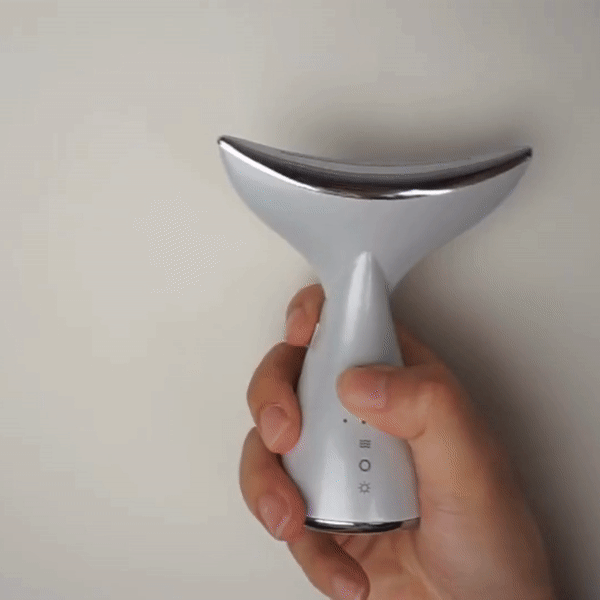 2. Glide device on desired area
At all times, the treatment head should be in contact with your skin.
Approved By Industry Experts
I recommend GlowGlam Face & Neck Lifting Massager to my clients. It comes in handy for anyone who wants a quick and hastle free altertanative for skin rejuvenation, cleansing and overall skin care.
Affordable skin care procedures are a few and far between so I think this little device is pretty magical.