The Beauty Massager Is What You Need!
Kick expensive skincare products and procedures to the curb with the Glowsculpt.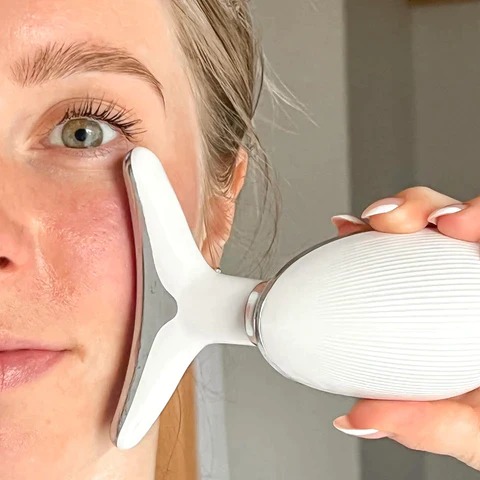 It heats to approximately 45 °C in a matter of seconds when you choose the heat setting, combining three levels of massage functions-adjustable mode to meet your various needs.
FEATURES & BENEFITS
ANTI-WRINKLES & AGING
Clean the trash deep in the pores to achieve the effect of shrinking pores, diminishing spots and acne, and solving dull and dull skin.
3-IN-1 SKIN CARE TOOLS
Three different modes are sure to meet all your skin care needs for tightening your skin, cleaning and soothing the skin, and reducing pores.
SAFE TO USE
It is suitable for facial lifting and smoothing fine lines. Use the massage for 5–10 minutes each time and two times each day. It promotes your skin's quality every day.
RECHARGEABLE
The skin care beauty instrument is made with quality ABS and PC material for your safety. It is charged by a USB charging cable. coming with a USB charge cable and guide instructions.
UNIQUE DESIGN
A beautiful appearance, such as a dolphin tail, perfectly fits the neck and face lines. Also suitable for shoulders and other parts of the body.