Protect Your License Plate In Seconds!
With the push of a button from the driver's seat, thisHide-Away License Plate Shutter will cover the license plate immediately! Simply trigger its remote, the plate frames immediately respond and begin to me chanically lower a shutter over your plates.
Like with any hidden plate frame, it activates with the push of one button, with a design that can be safely activated at any speed. Its' remote also uses the typical keychain design you see on most hidden license plate frames.
If you"re installing a plate frame on a vehicle indoors or spending its days on tracks and car shows, then this one is the perfect easiest way to cover up your plates.Get yours now before it's too late!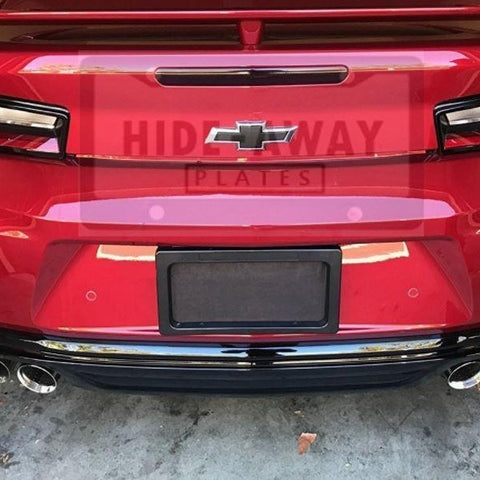 FEATURES:
HIGH-QUALITY:The device is super durable and weather-resistant, ensuring that the electronics in your plate frames won"t die from rain or cold weather. It also only takes about 30 minutes to mount with only a screwdriver.
AUTOMATIC CONTROL:ThisHide-Away License Plate Shutterfeatures a wireless remote that allows you remotely manage the plate frame for thecurtain to comes down over your license plate and hide it.
SAFE & SECURE:It can help provide privacy or protect your plates from theft and damage. Perfect for vehicles that go to the track, car shows, or for those spending extended time in storage.
MULTIPURPOSE:TheHide-Away License Plate Shuttercan be able to be installed onto cars, trucks, sports cars, motorcycles, or pretty much anything that has a license plate.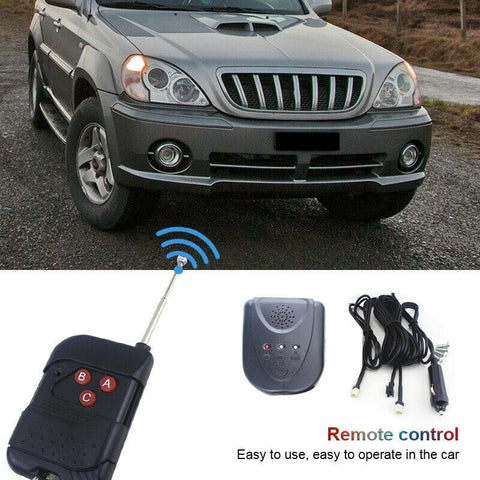 SPECIFICATIONS:
Material: Plastic + Metal
Product size: 31.5*17*2.58cm
Package size: 32*17.6*6.8cm
Fits board size 12×6 inches
Format: US Regulation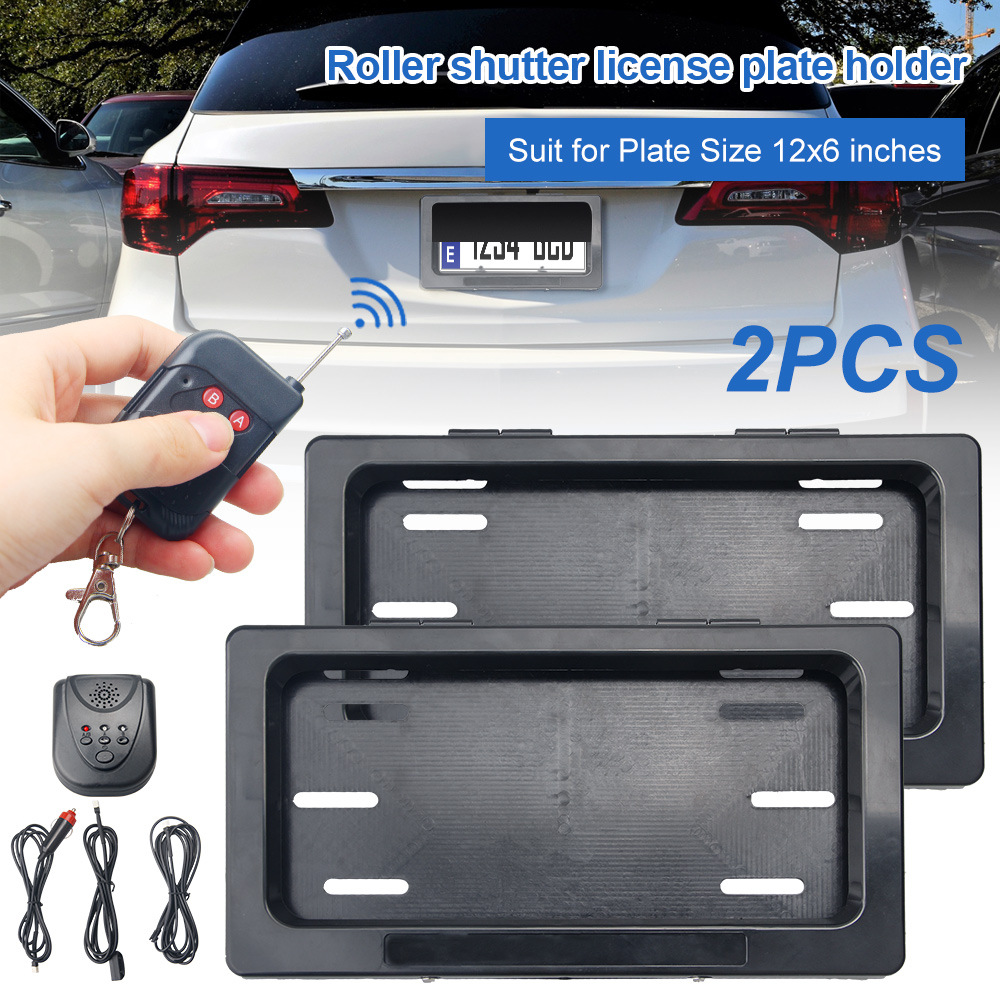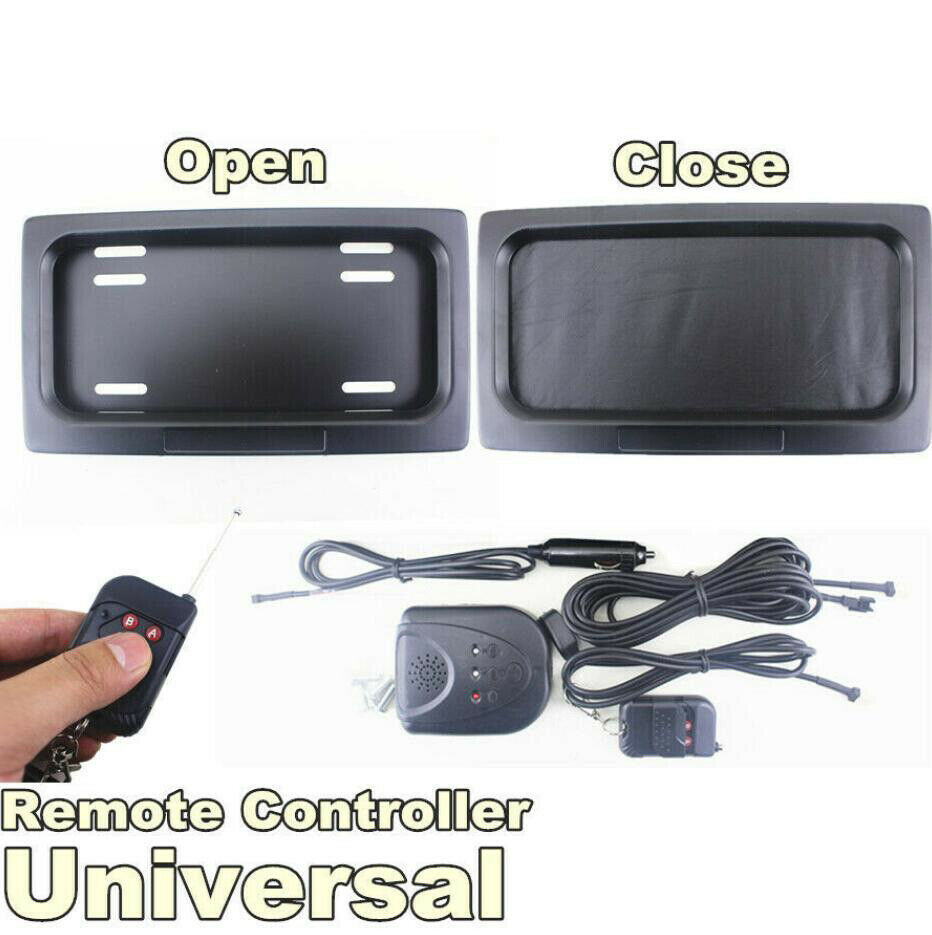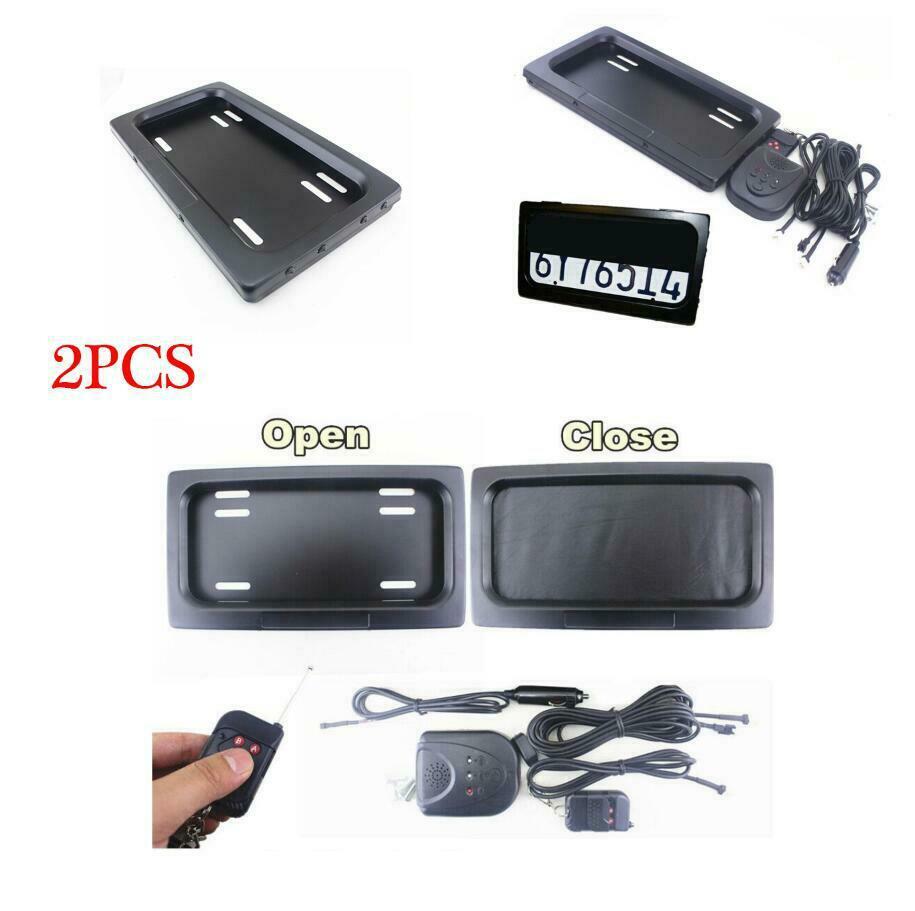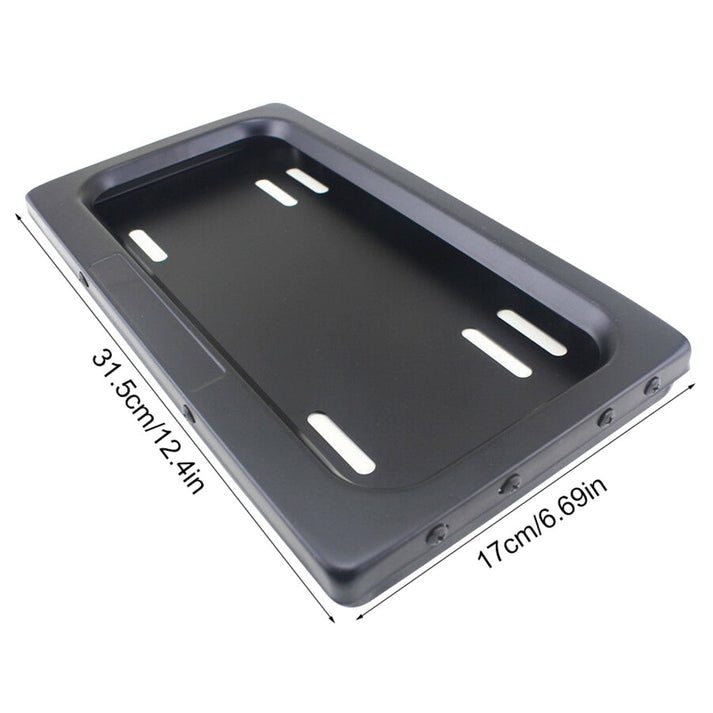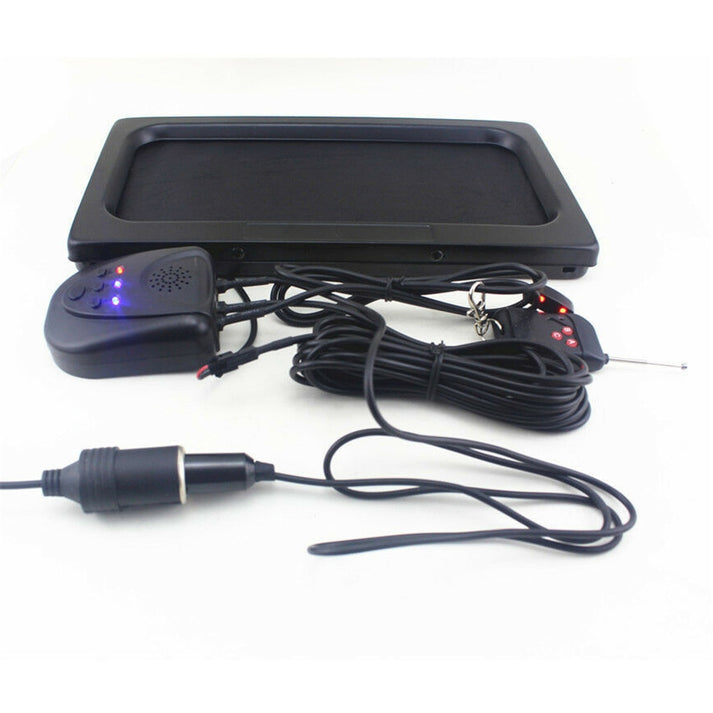 PACKAGE INCLUDES:
1 x Hide-Away License Plate Shutter