Simple but luxury design
It uses high quality stainless steel material plated sturdy and durable to use for a long time. These decorative loops have classy patterns which has both the texture of heavy metal and the jewelry novel style, fashion luxury sparkling color effect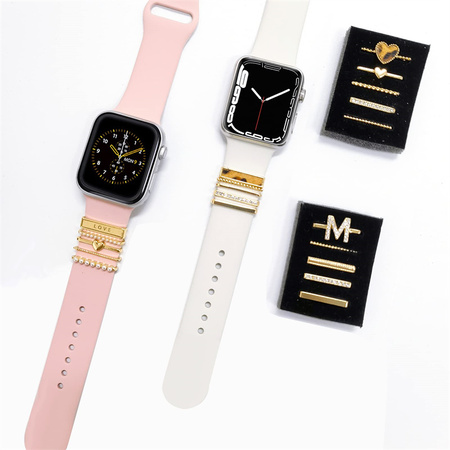 Decorative loops compatible with Apple watch band 45mm 44mm 42mm, 41mm 40mm 38mm iWatch Series 8 7 6 5 4 3 2 1; Samsung Galaxy/Fitbit versa silicone smart watch band.
Fadeless Fancy Addition Band Charms Accessories
The classy decorative charms of band with vibrant bright color. Timeless design is lasting long and keep in your band stable, can repeat use. These strap charms add a small amount of bling to your watch band. Not easy to lost. They are like glitzy jewelry for your watch, a fun addition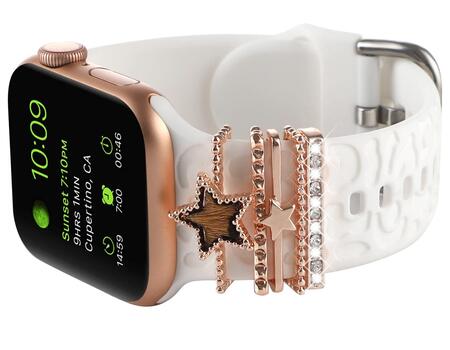 A Perfect Match for Your Silicone Band
Update your watch band with a new sparkling look instantly and economically by adding trendy adorable accessories charms. Suitable for silicone watch band.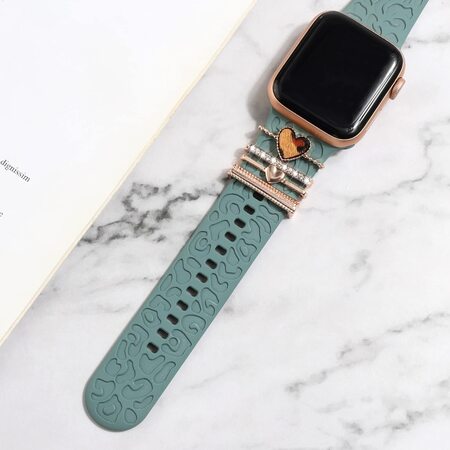 Give your watch a makeover
The high-quality metal clasp set consists of 5 decorative rings which are very easy to put on or take off. Style your own by mixing & matching different colors. Chose freely. Your wristband of your smart watch were personalized with these simple and refined charms, the same time, adds a little bling and cute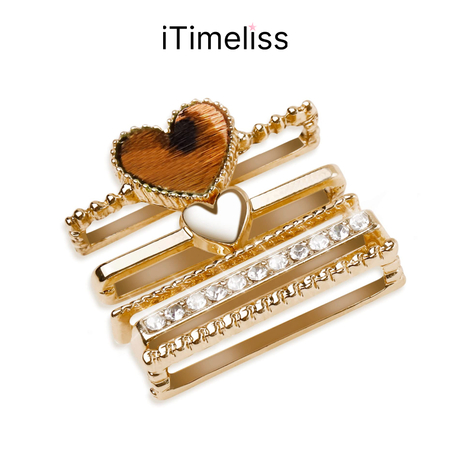 Simply sturdy and trendy
Brighten your wife's, girlfriend's, husband's, boyfriend's, or Thanksgiving day, Christmas day, Birthday, Women's day, Mother's day, Valentine's day with a watch band rings decorative charms. These ring loops are a great addition to any plain watch band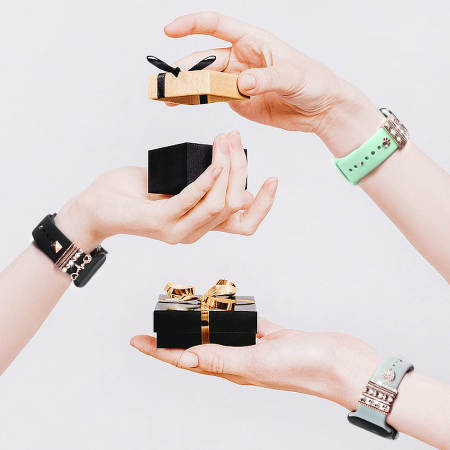 Specifications
Materials: Stainless Steel
Compatible with: Apple watch band 45mm 44mm 42mm, 41mm 40mm 38mm iWatch Series 8 7 6 5 4 3 2 1; Samsung Galaxy/Fitbit versa silicone smart watch band
Package includes: 1*Set of 5 rings for silicone watch band