Ordinary detergent can not clean heavy oil stains.
Manual scraping is time-consuming, laborious, and easy to scratch utensils.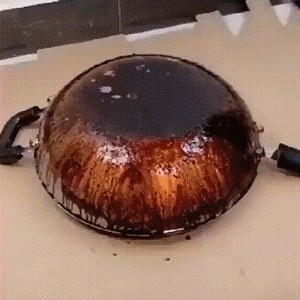 Don"t worry! Our Foaming Heavy Oil Stain Cleaner will help you solve the problem easily. It is the easiest way to clean all kinds of kitchen stains. Just spray, wipe, and your kitchen will be clean as new!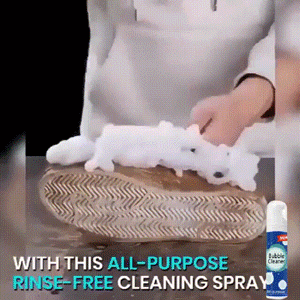 FEATURE:
It is effective in combating kitchen stains from grease, heavy oil stains, burn marks, scorch, stubborn dirt, coffee, wine, etc.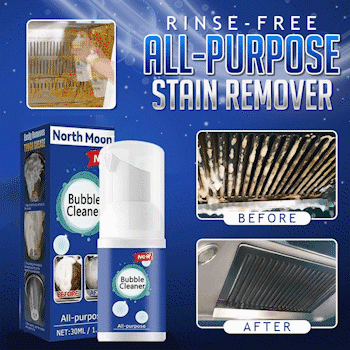 Formulated with professional stain removing detergent, which is non-toxic, odorless, eco-friendly, non-corroding.
Producing dense foam to penetrate into stubborn grease and grime, helping to effectively remove grease, sticky dust, dust, fingerprints, and excess stains from most surfaces and leave a matte finish that resists fading.
Easy to use. Just spray, wipe, and your kitchen items will be clean as new! Cleaning the kitchen is no longer an effort.
Suitable for cleaning pots, pans, stove, pot bottom, floor, water sink, faucets, tiles, kitchen ventilator, sofa, shoes, and so on, making all objects as clean as new.
DIRECTIONS:
Directly spray the interior cleaner on the desired area.
Use a towel or sponge to wipe until the stain is removed.
No rinsing is required. Just wipe away the foam with a towel after cleaning.
PACKAGE INCLUDES:
Ingredient: natural plant extracts, enzyme, emulsifier, surfactant.
1* All-Purpose Bubble Cleaner (100ml)