Don't forget to buy some for your family or friends as it's an unique gift idea.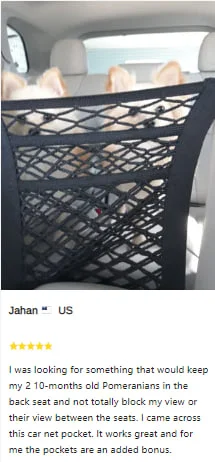 Provide More Storage Space
2-layer/ 3-layer storage design can store your wallet, mobile phone, bag, etc, so that you can easily get your items from the storage bag, and prevent the items from sliding during the driving.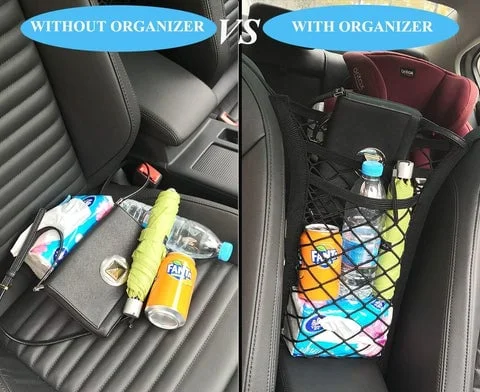 Ensure Driving Safer
Besides the storage function, itcan also be used as a barrier for kids and pets to prevent kids and pets from entering the front seat while driving, so that you can concentrate on driving and make driving safer.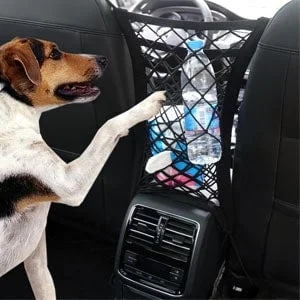 FEATURES:
Make the Car Cleaner:
Excellent addition for storage keeping small items in an order, such as phone, book, purse, snacks, drinks, toys, umbrella, and tissue, etc. Also, a car purse holder keeping your purse or handbag within reach and without it falling back! No more mess in your car!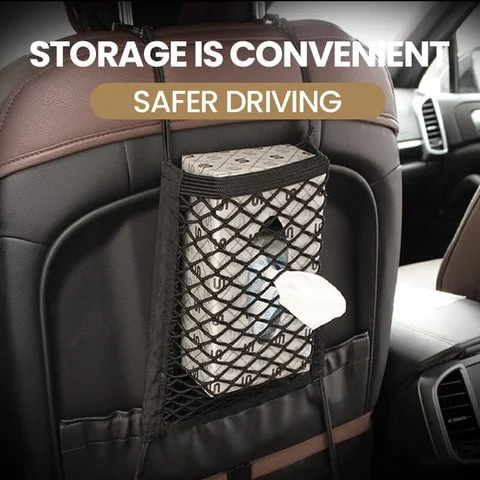 Car Dog Barrier:
This Bag covers the gap between the driver and co-pilot seat and prevents kids or dogs in the back seat from disturbing your driving by climbing forward, grabbing things, etc. To prevent distractions while driving. This Backseat Barrier Net Storage will definitely make your driving much safer!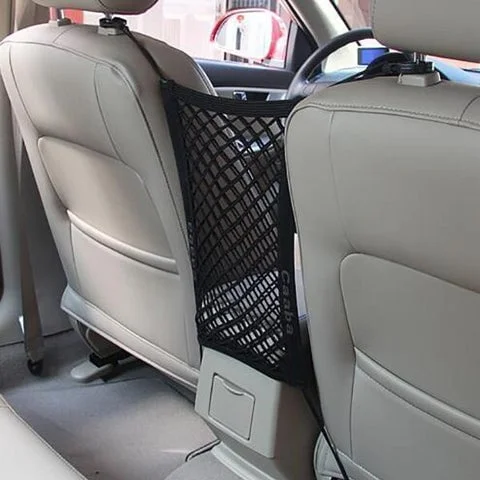 As Car Storage:
Space-saving, you can store everything from grocery lists and your purse to dog toys and tablets. Particularly important on long road trips with your family, mesh storage is a great place for snacks, juice, and bottled water.

Durable and Elastic Material
This automotive seat back organizer is made from high-quality oxford cloth and high-quality mesh, which is durable and elastic. Its high elasticity enables it to perfectly suit to small or big seat gaps of different vehicles.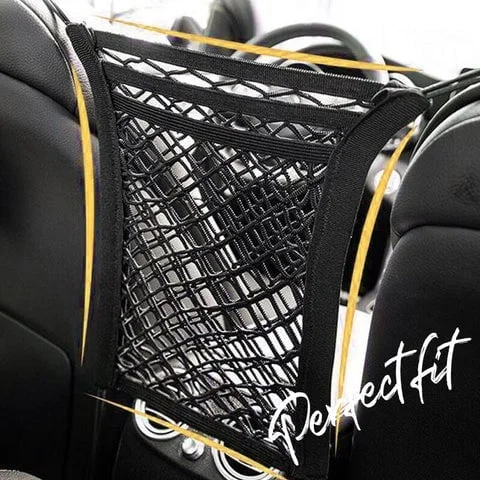 Easy Installation & Universal Fitment:
This Net trunk Bag is easy to install, which has 4 hooks, using the top two hooks to buckle on the headrest pole and the bottom two hooks to hook on the hard edge of any object under the seat. It can be stretched, which fits most cars, SUVs, UTVs, Jeeps, and other vehicles.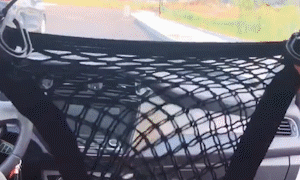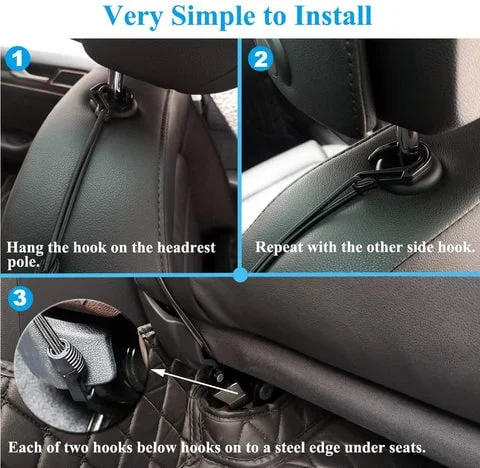 SPECIFICATION:
MATERIALS: High-quality gauze, Oxford cloth
PRODUCT WEIGHT: 150g
SIZE: 10" x 12" (25cm x 30cm)
PACKAGE INCLUDES:
1 x Universal Elastic Mesh Bag