Unlocking your child's potential has never been so fun!??
 Interactive, Fun & Educational
Develops Language & Speech
Improves Vocabulary & Memory
Unlock Your Child's Full Potential
Instantly improve your child's vocabulary and speech?with this?ALL-NEW?education toy!
With over 200+ cards of animals, food, and more, the Purtly elevates your little one?s development with fun and interactive learning.
Promotes Development & Advanced Learning
This interactive toy strengthens the link between words, objects, and sounds, resulting in?improved speech development!
With a few hours a week, this toy enhances your child's cognitive ability, speech & hearing, and vocabulary.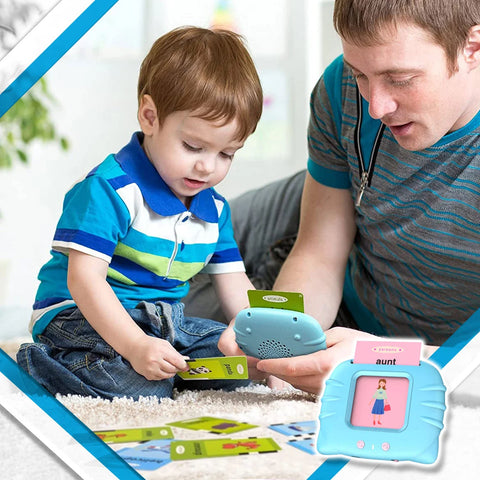 Reduces Risk Of Speech Disorders
Early interactive learning with new words?enhances language development?and?reduces stuttering, apraxia, and dysarthria.
The Purtly  is designed for your child's success?by providing?endless joy and imaginative learning.
Easy To Play For Kids & Parents
1. Insert the card into the device
2. Device repeats the word and sound
3. Press the left button to repeat words and sound
This fun, educational toy is guaranteed to awe your child and keep them entertained all day!
You Are Your Child's First Teacher
Give your child a headstart in life
Improves literary & academic success
Made from non-toxic, BPA-free materials. 100% safe for kids
Lightweight, durable, and portable