Inspired By Irish Folklore Handmade With Love Blessed By A Fairies Touch
Product Details
Height: Approx. 17.7 inches
Rose Count: 24 Roses
Power Supply: Battery 3xAA 1.5V
Charging: Takes AA battery OR plug into the wall via USB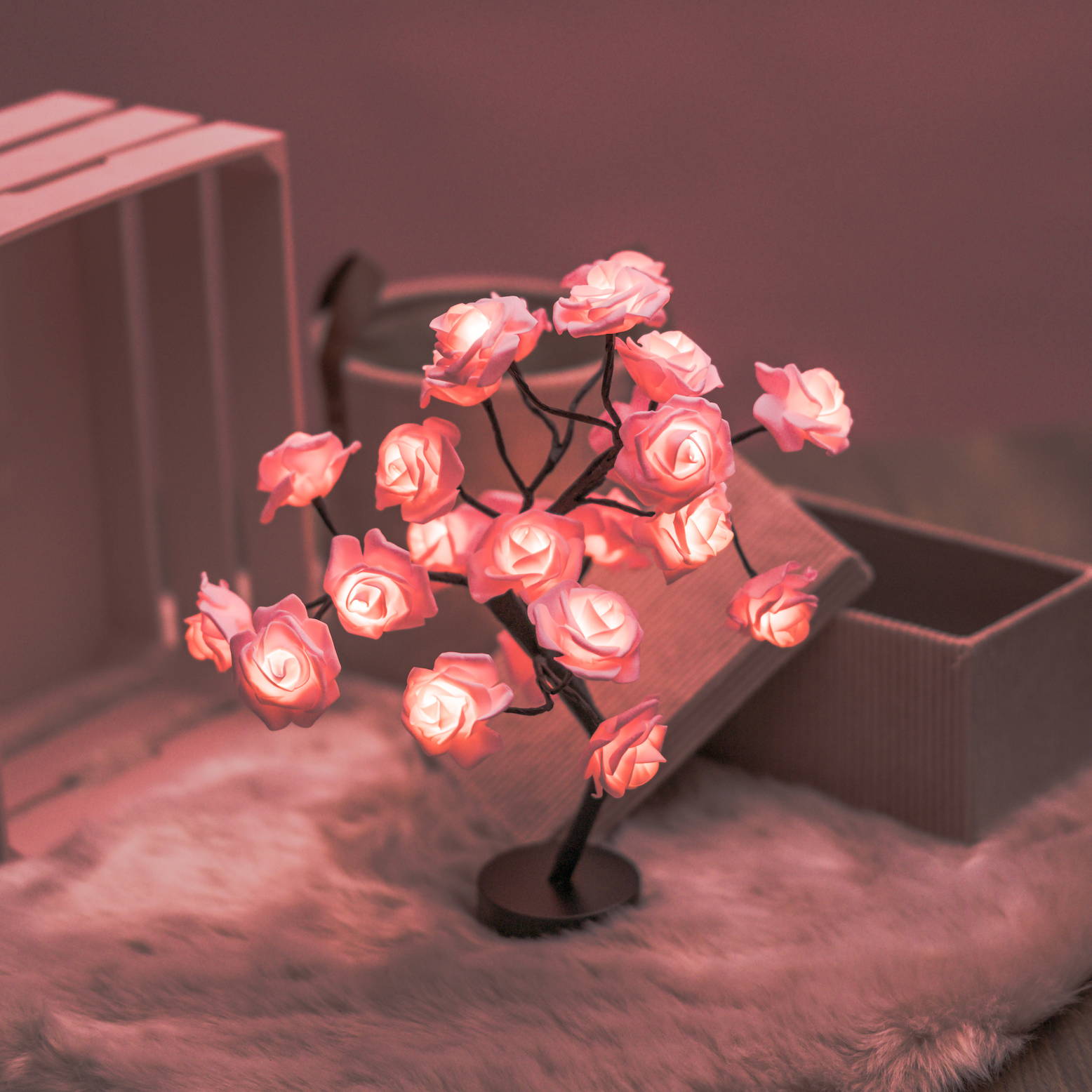 Unique & Magical
The Delightful Rose Tree is a celebration of the self-reliance and beauty of Irish women past, present and future. Much like these unwavering women, the rose is both prickly yet divine. While giving the illusion of fragility, it holds its own and protects its bloom with subtle prickers hidden among the petals.
Beautifully Handcrafted
The branches are flexible so that you can arrange the fullness of this tree lamp to your liking. This table light features a base that can be powered by either 3 Double AA batteries for cord free use or can be plugged in via USB cable.
The Best Gift
From table tops to shelves and window sills, this rose tree table lamp will add a touch of magic to any space you place it. Whether a meaningful gift to a friend or a beautiful piece of decor for you, light the Delightful Rose Tree and remember what it symbolizes as it's calming light fills the room.
Specifications
Height: Approx. 17.7 inches
Rose Count: 24 Roses
Power Supply: Battery 3xAA 1.5V
Charging: Takes AA battery OR plug into the wall via USB For safe delivery, the tree arrives folded. The branches are flexible so you can shape the tree as you desire, simply land the tree on its base and start working on your design. Also, the tree is tape wrapped to make it as sparkly as possible. Package Includes:
1x The Delightful Rose Tree
1x USB Cable Line
1x Switch Base